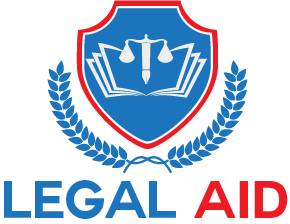 Who we are?
We Legal Aid are an independent law firm devoted and dedicated to all types of legal services along with appropriate consultancy to our domestic and international clients. It may be and individual, public, Private as well as multinational companies. Our years of experience expertise us in multiple jurisdictions of laws. Our specialty is to identify the exact needs of our clients and we ensure them approach to their expectations. We are effectively manage our cases to surpass our client's expectation. We have very sound experience in litigation and investigation, examinations of witnesses. We are expertise in the practice of every law forum and therefore we are the confident to provide complete legal solutions with full satisfactions to our clients. Our key area of practice are Arbitration, Litigation and corporate Advisory. We have primarily practice before supreme court of India., High Court of DELHI AS WELL AS District and Session Court of Delhi.
Our Mission
Our mission is to deliver comprehensive legal solutions to all legal requirements to our clients based on a highly qualified and responsive team with years of experience lawyer professionals as per their expertise in specific area of laws. We emphasize to identify the needs of clients and analyses the details what they provide us and thus we ensure them for their expectations. Key of our mission is "Justice for All"
Why Should Legal Aid?
We as a Legal Aid believe that the legal profession plays and constructive and valuable role in the context of the present world economy than ever before. The present changes in way of working in the world especially in India have brought a change in traditional role of the lawyer. The role of Lawyer is not limited in current age. To defend the rights of the client lawyer involvement is increasing day by day. Specialist lawyer's services are emerging and it needed in addressing complex issues.
Our aim is to deliver complete solutions to our all types of needed clients on a single platform. We have a highly qualified team comprising of young and senior legal professional. Many of them have been recognized and honored for their outstanding achievement in their respective area of law. We have years of experience in multiple jurisdictions of law. Our key area of Practice are Litigation, Corporate Advisory and Arbitration. We have associate offices at different locations in India.  We have distinct experience in litigation, Trial and investigation, Examinations of witnesses and vast legal research. We practice law almost every forum and every area of law, which enable us resolve the issues of our clients effectively.
Firm Horizon
We provide an excellent legal solutions to our clients because we have experts and dedicated team of professionals advocates. We work in collaboration with many renowned consultancy as well as CA Firm having eminent layers across the country and so we can provide comprehensive legal services to our clients in each are of law. We are expertise with the specific industry such s Company Secretary, Chartered Accountants, Trade Mark Attorney etc. Our area of practice include Anti-Corruption Law, Civil Law,  Criminal Law, Law Related to economic  offences, ED/CBI, Family and Divorce Law, Banking and Finance, Adoption and custody, Corporate & Commercial, Construction and infrastructure, Employment and Labour Law, Dispute Resolution, Intellectual Property Rights, Immigration, Regulatory and compliance, Personal Injury, Digital Technology and Commercial Transaction, Joint Ventures etc.
Our Vision
Since there is no any magic stick to win the legal battle. Every case is different in its virtue and complexity. Therefore it needs separate and specific strategy. That is why we are committed to build an appropriate way to provide all types of legal services that cannot be possible any other where.